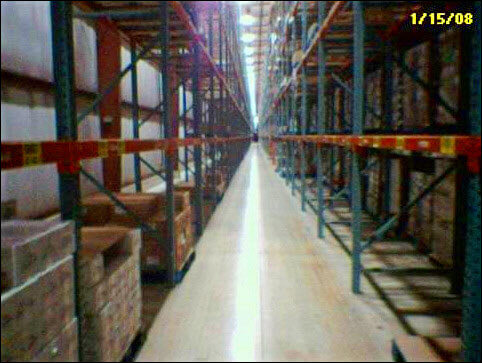 Selective Pallet Rack Installation- Manawa, Wisconsin
Selective Pallet Racks improve First In, First Out Flexibility
The AJ Enterprises' Midwest pallet rack team improved the material handling in this 500,000 square foot warehouse with a selective rack installation in Manawa, WI. The pallet rack installation included 1,800 thirty-three foot pallet rack frames and 21,384 beams for food product storage.
A Selective pallet rack is a great option for facilities to conveniently organize, store and retrieve various products, especially in a First In, First Out (FIFO) distribution environment. Selective pallet racking makes products quickly accessible especially if they have expiration dates or require regular rotation, by allowing each product their own position, providing you quick, direct access for faster loading and unloading. Selective pallet rack systems also offer immense weight-bearing capacities ideal for facilities with a heavy product inventory like metal fabrication shops or steel forging foundries.
If you're looking for cost-effective pallet rack systems, AJ Enterprise is the pallet rack company with a full line of refurbished used pallet racking in Chicago and Milwaukee.