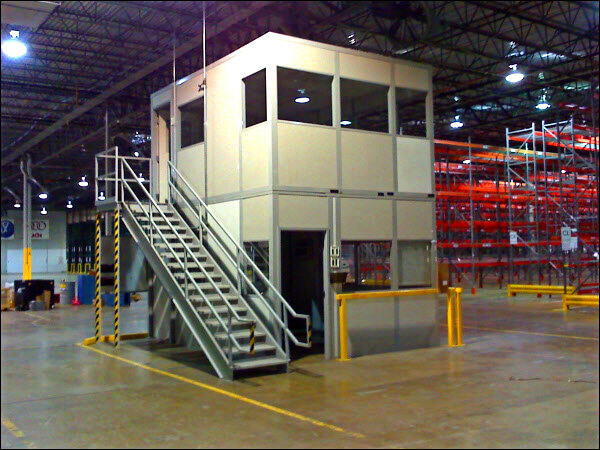 Volkswagon-Audi Modular Office Disassembly Jacksonville Florida
Modular Office Design, Installation, and Removal
This modular office was part of a complete automotive parts warehouse disassembly AJ Enterprises performed for Volkswagen-Audi in Jacksonville, Florida. Fifty semi-Truck loads of warehouse equipment were disassembled, packaged for easy identification ready for re-installation. Our comprehensive services include quick and easy relocation and removal of all installations for our customers' convenience.
AJ Enterprise's modular office installations are customizable to fit your facility's unique needs. These installations are available in a range of multi-story or single story configurations that provide maximum room coverage with the use of minimal floor space. Modular offices can be airtight, soundproof, and air-conditioned depending on your individual needs. AJ Enterprises modular office installations are easily installed or disassembled, customizable, and cost-efficient, making them the ideal space-saving installation for your facility.
Contact AJ Enterprises today for more information about our manufacturing supplies installation services.