Madison Warehouse Material Handling Installers
Modular Office Installation for Madison Warehouses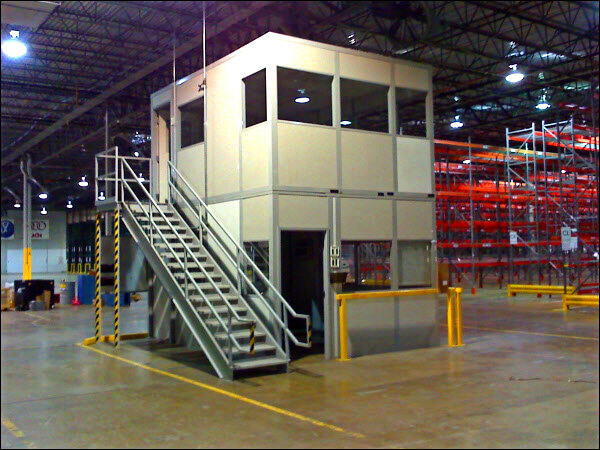 The professionals at AJ Enterprises are expert installers of modular offices in Madison warehouses. Modular offices are an affordable option in providing a secure place within a warehouse for various purposes such as break rooms, dark rooms, workstations, storage and more. They can be designed to be airtight, soundproofed, heated or air-conditioned and can be easily taken down when no longer needed.
We also provide several other warehousing services:
Installers of Warehouse Conveyors, Pallet Racks & More
Our 20+ years in the industry means we know our way around installing any kind of fixture in any kind of warehouse. We've served large and small businesses alike all over the country, from name-brand corporations to family-owned establishments. If you have any other warehouse installation needs in addition to modular offices, browse our list of services to see how else we can improve your warehouse.
Contact us for modular office installation services today